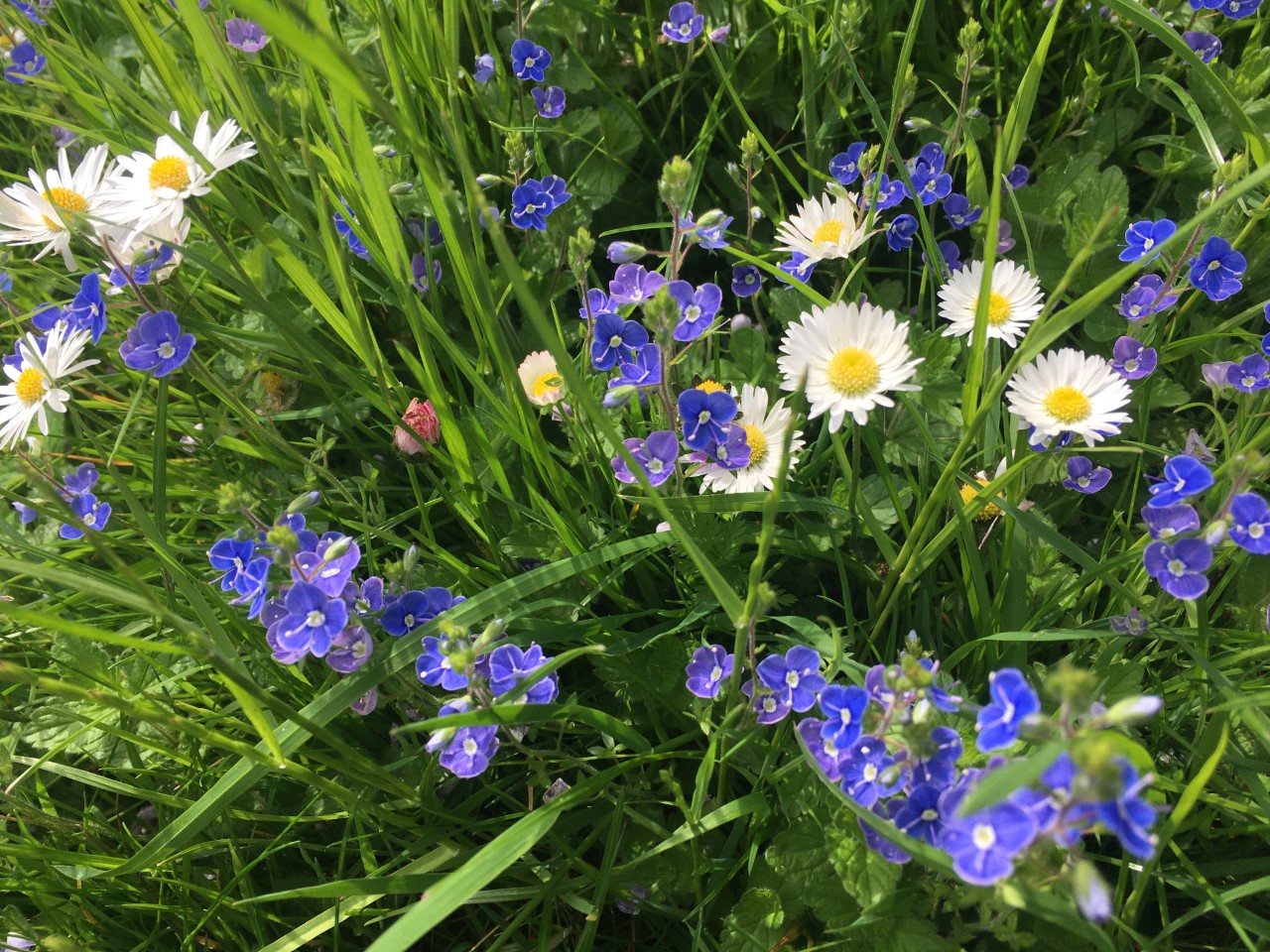 Please find below the statement from Ruskington Parish Council regarding the wildflower project in the closed churchyard.
The Churchyard Wildflower Project:
Ruskington Parish Churchyard can become a sanctuary for the living as well as the long dead, with an abundance and diversity of indigenous and localised plants and wildlife.
This year, with the blessing of the Church and in keeping with Parish Council and County and District Environmental Policies, we are proposing to explore ways to manage our Churchyard that are sympathetic to the natural habitat and ecology of native plants and animals, especially pollinators.
This can be achieved by designating some areas which are to be mown less frequently in order to allow wild flowers and grasses to grow and set seed, whilst other areas remain closely mown to facilitate access.
When defining these areas it is important to bear in mind that a Churchyard should be:
• A pleasant and reflective area for congregation and visitors;
• A fit and proper setting for a church;
• An environment in keeping with the purpose of the Churchyard, with an atmosphere of respect and commemoration for those interred there over 140 years ago;
• A haven for grasses, wild flowers, trees, birds, butterflies and other wild species;
• A source of inspiration and information for residents and visitors alike.
A survey of species present is to be carried out in order to design an optimum mowing and management plan. However, a Conservation Officer from Lincolnshire Wildlife Trust has already identified 7 or 8 species which are indicative of the potential of the Churchyard for "re-wilding" and turning into a wildlife meadow.
RPC has already appointed a Caretaker for Grounds and Maintenance who takes up his position on 15 July 2021. To begin with the designated area will be left uncut for one season to establish what plants are there and to allow them to bloom and set seed.
First cut will take place in August and the cuttings removed. There will be a further cut at the end of October, again with removal of cuttings. This removal is important to reduce the fertility of the soil and encourage a greater diversity of wild plants.
Subsequently seeds such as Yellow Rattle, collected from another wildflower may be sown into the church meadow, to establish itself and so reduce the most vigorous grasses allowing other wildflowers to flourish.
With our careful and sympathetic management in the next two years or so we fully expect our Churchyard to turn into an area of tranquility, beauty and peace that will grace the heart of our village.