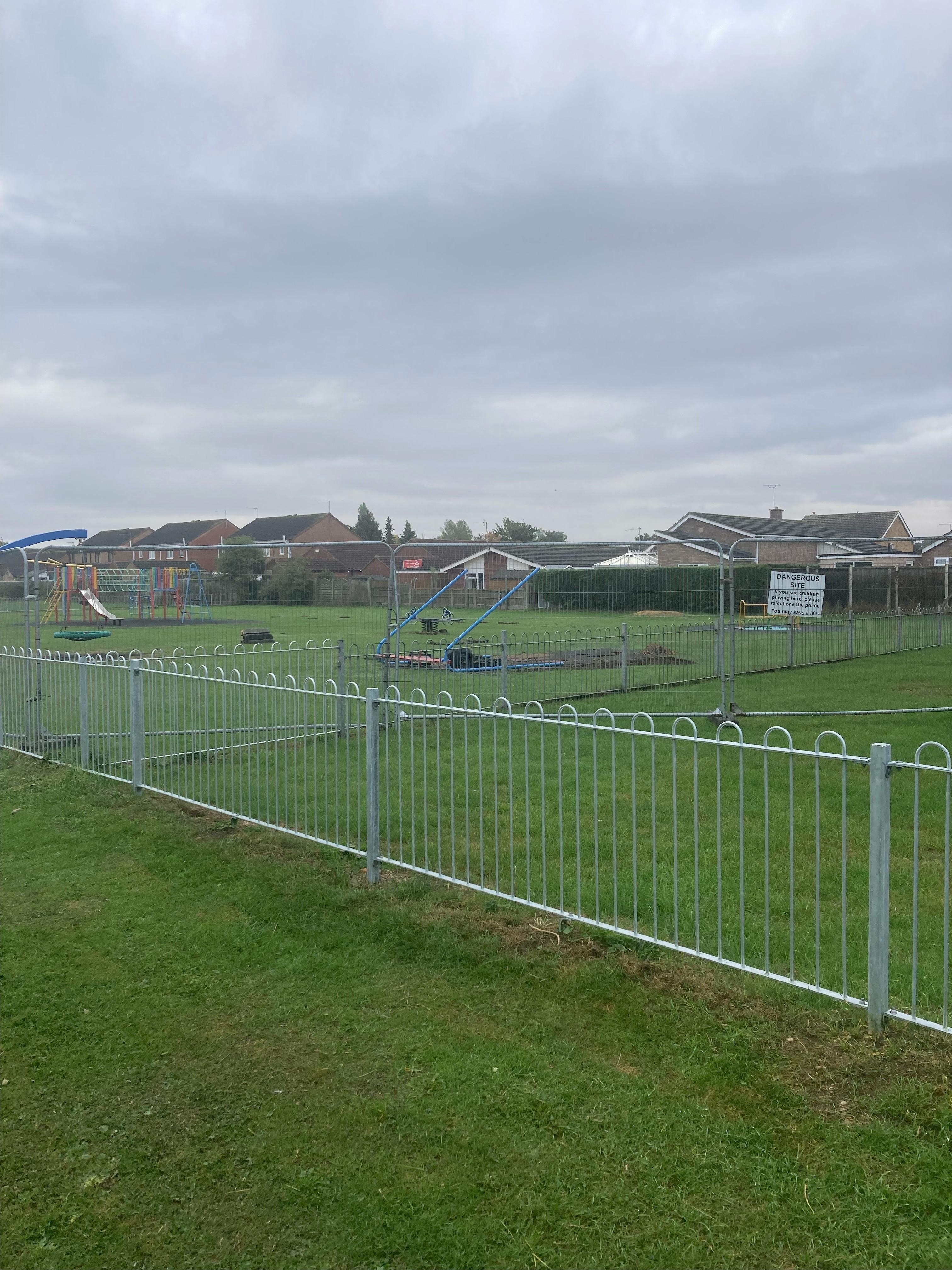 Work has begun - Click here to see the official press release.
23/09/2022
PRESS RELEASE
Work begins on improved play park facility in Ruskington
Building work is under way to create an improved play area for the children in Ruskington.
The Parkfield Playground Renovation Project is a step closer now that some of the older climbing frame and swings have been removed in preparation for newer and more exciting equipment to be installed.
The project, which is being funded by a £98,380.00 grant from FCC Communities Foundation, will provide a more accessible and inclusive range of equipment including 2 new climbing frames, new swings, a zip wire, trim trail, crusader swing along with benches and new fencing, once it Is open later this year.
Cllr Graham Conway, Chairman to Ruskington Parish Council, is excited that the project is starting to take shape.
He says: "It's great to see our vision for this vital community facility moving closer to reality. We are extremely grateful for the funding FCC Communities Foundation has given us and we're looking forward to opening to the public."
FCC Communities Foundation is a not-for-profit business that awards grants for community projects through the Landfill Communities Fund
Richard Smith, FCC Communities Foundation senior grants manager, says: "It's always nice to see something we have funded start to take shape. We're delighted to be supporting such a worthwhile project and look forward to seeing the play area completed and benefitting young people across Ruskington soon."
Cllr Conway hopes that the play area will be ready to use by early October 2022.
-ends-
Media information:
For further press information, please contact Kirsty Sinclair, Deputy Clerk for Ruskington Parish Council, 7-9 High Street North, Ruskington, NG34 9DY